Sage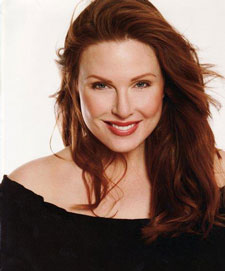 Plus-size supermodel Sage has appeared in top-tier publications including Figure, First for Women, Glamour, Good Housekeeping, Oprah, People, and Real Simple.
She has been featured in widely circulated print campaigns for Curvation and Slim Fast. Currently, Sage appears in the television and print campaigns for eminent clothing brands Fruit of the Loom and Lane Bryant. Recently, she appeared in a Today Show fashion segment with Michael Kors and the Editor-In-Chief of Glamour magazine. On the Rachel Ray Show, Sage and Emme showed viewers how to look good in a swimsuit in time for summer. In-store posters can be found now at Kohl's, Target, and Walmart. Other well-known print clients include Catherines, Eddie Bauer, Lands' End, Nordstrom, Old Navy, Playtext, and Tommy Hilfiger. She has also been featured in commercials for AT&T and Levi-Strauss.
A native of Ventura, California, Sage started modeling at the age of fourteen when she won a contest on Good Day Los Angeles as a size 6 model, which included a trip to Paris and a lucrative contract with a top U.S. modeling agency. During that year, she worked in New York, Los Angeles, and Tokyo, landing several editorial spreads, including a cover of Seventeen magazine.
After her summer in Tokyo, the extreme dieting had taken a costly toll on her health. It was at this time Sage chose to focus on her studies and gave up modeling. She went on to graduate from Sarah Lawrence College where she studied comparative literature and theater, earning a Bachelor of Fine Arts degree.
Sage is an active advocate of healthy lifestyle choices for women. She serves on the national board of advisors for "Hardy Girls Healthy Women" (www.HGHW.org) which is a nonprofit organization dedicated to the health and well-being of girls and women.
Sage's plus-size modeling career has taken her to global destinations such as England, Germany, Mexico, South Africa, and Sweden. Sage is represented by top modeling agencies around the world. She currently resides in New York City.