Sashalee Pallagi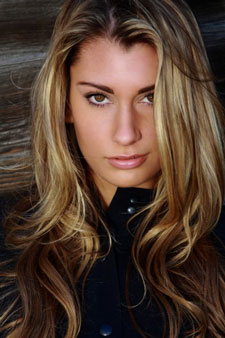 Sashalee Pallagi is a model and actress in New York City, represented by agencies such as Wilhelmina, MMG and FFT. She is currently finishing her last semester at Manhattan College obtaining her B.A. in Communication with a focus in Broadcast Journalism. Sashalee aspires to one day create a household name as a TV personality or host in entertainment, fashion or sports.
You may have spotted Sashalee as a former Hawaiian Tropic Swimsuit model or as a spokesmodel and host of Howard Stern's In Demand Channel this past February. Other clients she has worked for include, SONY, Bjorn Borg, SOSUME, Tunic Love, Coke Zero, Axe, Trojan, Maxim Magazine…
You also may have seen her in Royal Pains, Law and Order SVU, Kings, Lipstick Jungle and Ugly Betty.  Sashalee was also a former Pro-Cheerleader/Dancer for the Raiders, an indoor area professional football team.
Additionally, Sashalee Pallagi will be competing for Miss New York USA this coming November!
Check out Sashalee online at:
Wilhelmina
ModelMayhem